DiNAMIC ORDER
Order
Burgers
Pizzas
Biryani
Kebabs
Search by Cuisine
Explore restaurants and cafes by your favorite cuisine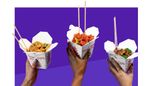 On a mission to promote #orderdirect
DiNAMIC ORDER - is here to help you order directly from your favourite restaurants. The ENTIRE ORDER VALUE goes to the restaurant and huge commissions otherwise charged by food aggregator apps are eliminated. This ensures they SURVIVE these TOUGH TIMES.
Top Picks
The best places to order from
Crowd Favourites
An inclusive curation of top restaurants, cafes, and bistros
Newly-opened Restaurants
New beginnings. New experiences.
The Best Way to Order
Price is what you pay. Value is what you get.